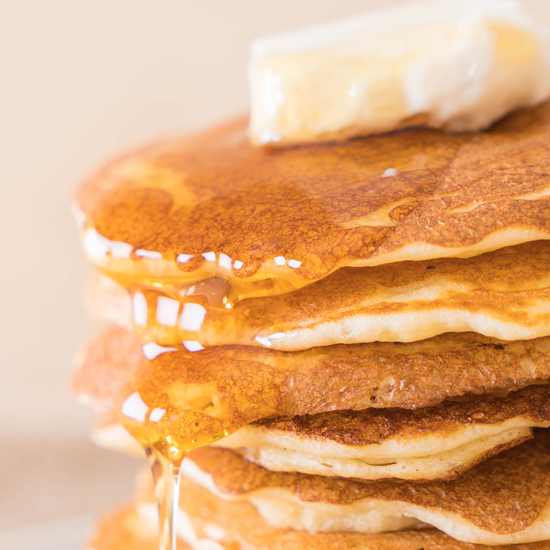 1½ cups flour
2 teaspoons baking powder
½ teaspoon sea salt
1 egg
2 bananas, mashed
1½ cups milk
1 cup carbonated water
1 tablespoon butter
Put flour, baking powder, salt, and an egg in a bowl and mix. Put the bananas in another bowl and mash well. Stir in milk and carbonated water and mix. Pour into the dry ingredients, then stir - don't overmix!
Heat a nonstick griddle over medium heat. Melt butter on the surface. Pour ¼ cup of the batter onto the dry, heated griddle. Flip when the bubbles start to appear and pancake edges start to turn golden. Cook until brown on both sides. Serve with maple syrup and butter.
Mix and match your favourite carbonated water flavours for a different taste every time!