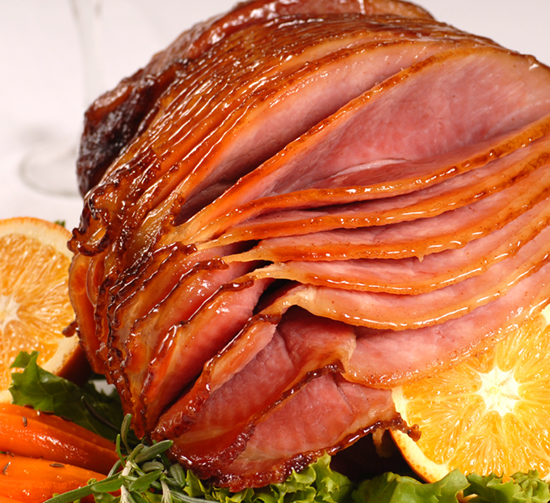 Fully cooked ham
1 cup orange juice
1 cup Big 8 Ginger Ale
1/2 cup maple syrup
1/2 cup honey
1/2 cup brown sugar
2 tablespoons dijon mustard
1/2 teaspoon ground black pepper
Instructions
Preheat the oven to 350 degrees.
Place the ham in a roasting pan.
Pour the orange juice and ginger ale over the ham. Cover the pan tightly with foil and bake for 25 minutes. Mix the syrup, honey, sugar, mustard, and pepper for your glaze. Keep one-third aside for glazing once cooked.
Brush then bake for 25 minutes. Baste every 15 minutes until the internal temperature of the ham reaches 140F. This will take about 15 minutes per pound of fully cooked ham.
Remove the ham from the oven and allow to rest covered 10-15 minutes.
Baste with the remaining ham glaze and serve.